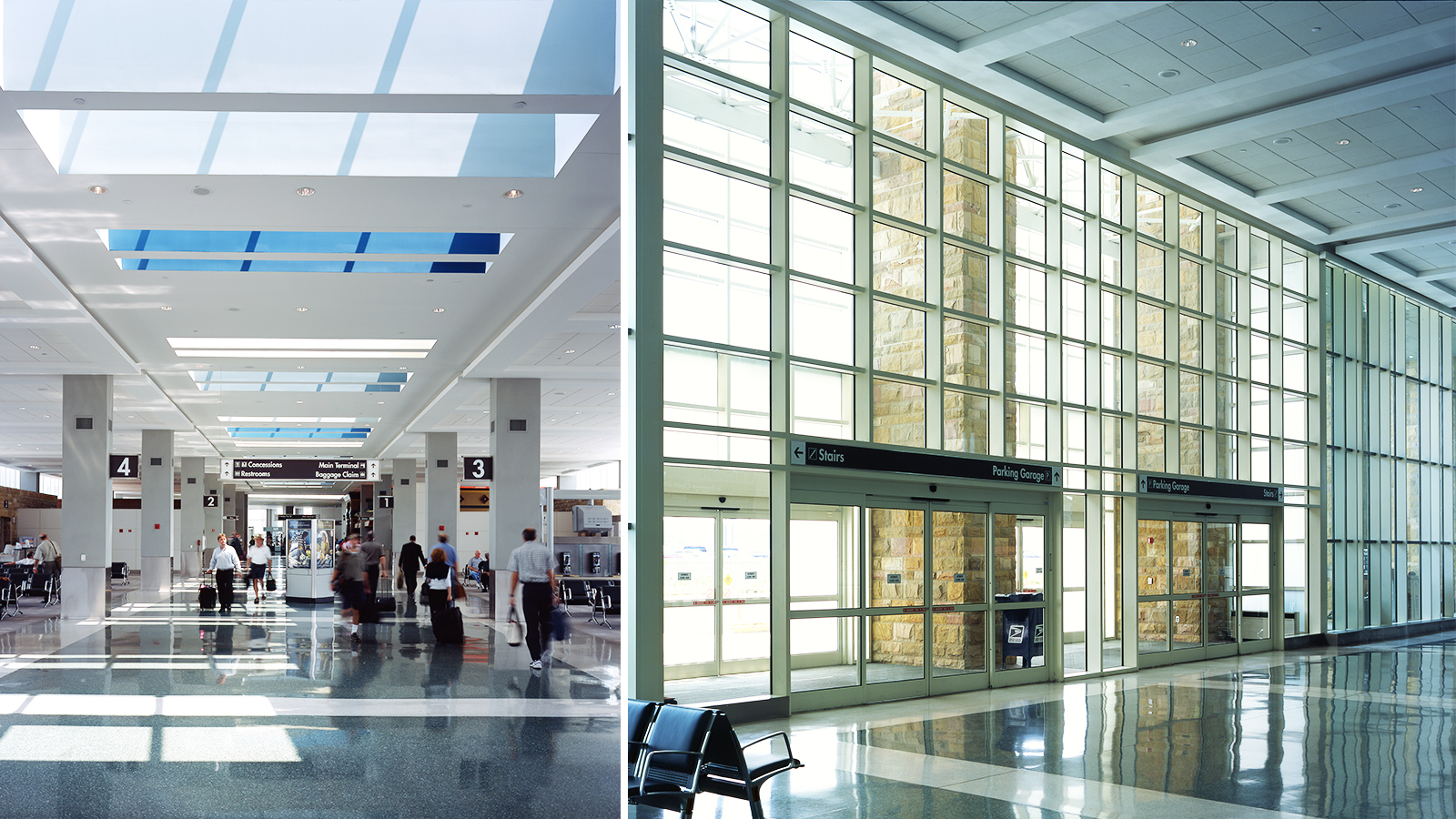 MCGHEE TYSON AIRPORT
YEAR:
2000

LOCATION:
Knoxville, TN

SIZE:
245,000 sf
AWARDS:
2002 Commendation in Architecture, AIA Tennessee; 2002 Award of Merit, AIA East Tennessee
The 25-year-old McGhee Tyson Airport terminal was due for a complete renovation. Reconfiguration of the concourse design included demolition of the existing two separate concourses and creation of one new, centralized concourse. MHM teamed with HNTB Architects on the $53 million project, which was completed in 2000.
The 245,000 SF concourse features a single security checkpoint, centralized concession facilities and enlarged hold rooms, resulting in improved function and efficiency.
The design of the building relates to the East Tennessee region through the use of natural building materials such as Crab Orchard stone and the integration of greenscape and water features inside and out. Large expanses of floor-to-ceiling glass walls and well-placed skylights create a strong indoor/outdoor connection. Fountains with natural boulders and native landscaping are included in the design, depicting the streams and cascades of the region's scenic landscape and Great Smoky Mountain National Park.